Quick Facts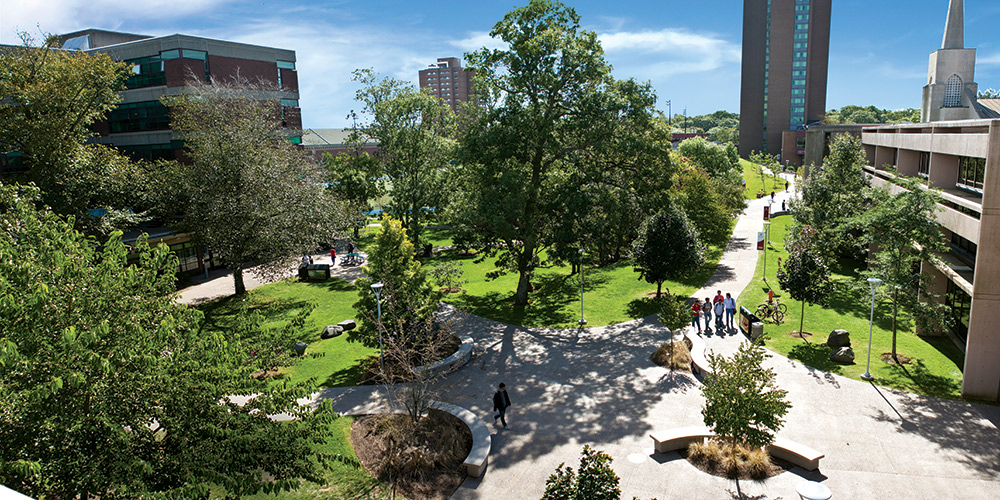 Nestled in the heart of Halifax, Nova Scotia, Saint Mary's University is marked by iconic buildings, green spaces and fresh ocean air. A vibrant and culturally diverse community, Saint Mary's lets students experience the world, all in one city block.
Globally Connected
Proud to be a national leader in international and intercultural education.
29% of students are international, hailing from 118 countries
Partnerships with 40 institutions in 25 countries
Exchange programs and learning opportunities in China, Gambia, Northern Ireland and beyond
Entrepreneurship and Innovation
We mentor and develop innovators and entrepreneurs in every discipline.
Saint Mary's Sobey School of Business is a national leader in business education.
Cutting-edge academic and community programs

Master of Technology Entrepreneurship & Innovation
M.Sc. in Computing & Data Analytics
Only Canadian university to offer BA in Entrepreneurship
Saint Mary's University Entrepreneurship Centre programs and entrepreneurial support
Urban, Mid-Sized University
Select, high-quality programs in Arts, Science, Business, Education, and Graduate Studies and Research.
Average introductory class size is 40 students
7,000 full-time and part-time students
1,500 degrees and diplomas awarded each year
More than 50,000 alumni worldwide
$7.69 million in scholarships, fellowships and bursaries
Research Leadership
Working with and for the community.
26 diverse PhD and Masters programs
Home to 9 research chairs
Placed 35 out of 100+ institutions for the intensity and impact of our research
Over $8 million annually from external sources
1,000 research publications in the last five years